Wholesale of pet food
As a wholesaler in the animal feed sector, we rely on natural raw materials, a gentle manufacturing process and a high degree of customer orientation. In our portfolio you will find ornamental fish food, pond fish food, koi food, rodent food, horse food, reptile food, bird food, dog food and much more.
Pets world
Health and vitality of pets is our obligation and demand at the same time. The basis of our natural products are raw materials of high quality that guarantee a natural and species-appropriate diet for all types of animals.
Find more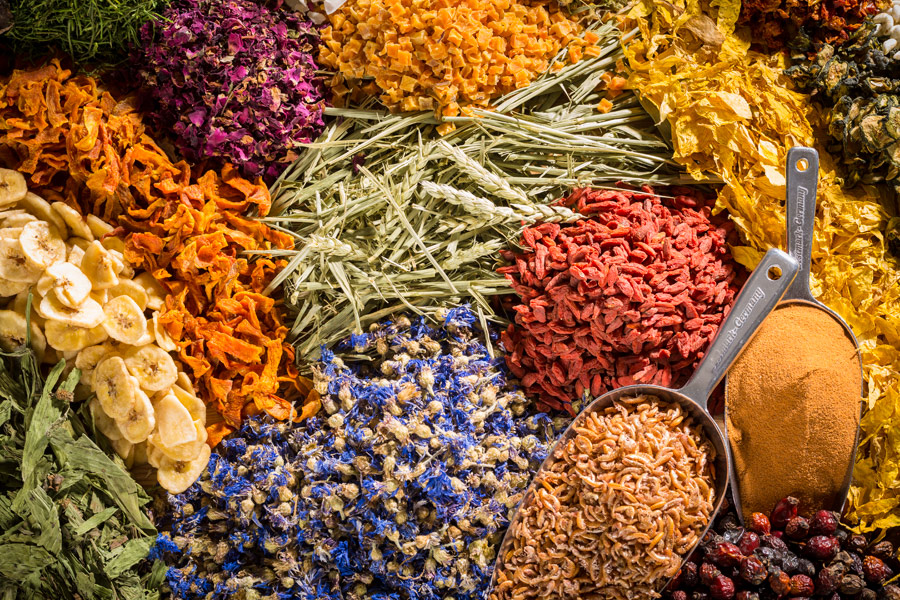 Our products
Our goal is to meet the demand of our customers as much as our own. To do so, we carry out multiple self-inspections of the quality of natural raw materials, but also treat nature properly. Our special dried natural raw materials are obtained from all over the world and processed in our local factory with product-specific steps.
Find more
Our Family Business
Over the course of our 20-year old history of our company, we have created a range of goods that contain nature as a basis. Our family-based company exclusively uses natural raw materials, with certainty of origin. This is the basis of our quality. Our first employee Alfred, a fork-lift driver, reflects our company history and also represents our family values like reliability, continuity and flexibility. Nowadays, well-known national and international customers rely on our quality at fair prices.
Find more
Private Label
We give our customers the chance to exclusively compile food from numerous natural raw materials and products. Additionally, we have a selection of various packaging to package their selected wants and needs collected as a "Private Label". We provide everything under one roof, from the initial idea until the processed product.

Find more
Processing
Today, the processing of raw materials is an important part of species-appropriate feeding with high-quality products from natural environment. Our natural raw materials are refined through numerous processes under full examination and permanent quality control.
Find more