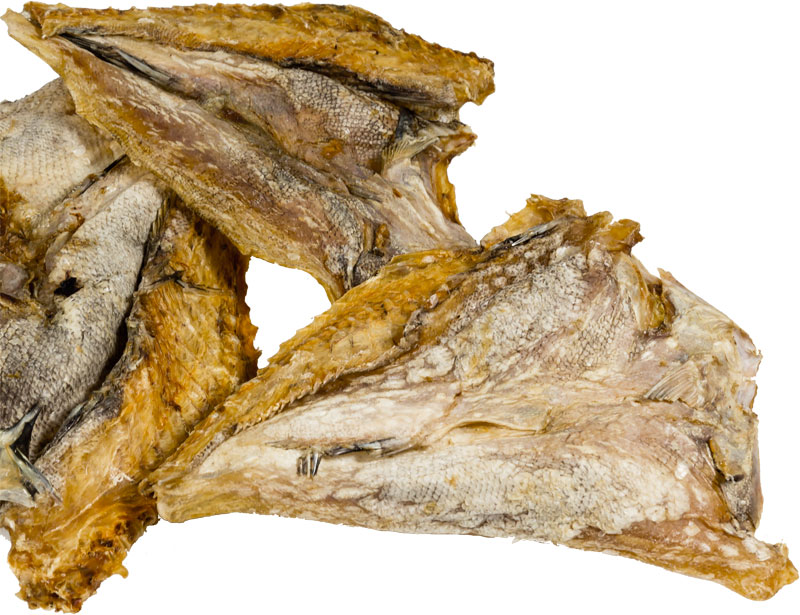 Codfish
Item number: 10036
100% natural pet food
High quality product
Suitable for dogs
That distinguishes our Codfish
Codfish
Codfish is a delicate and tasty snack for all dogs. Cod is a delicacy for dogs because of its firm and tasty meat. In addition to important vitamins and minerals, it also naturally contains a lot of iodine and selenium.
Codfish as a natural feed
Our cod is a natural feed for dogs, which is free from all colorings and preservatives. This keeps the cod completely natural and ensures it retains its natural taste. In addition, codfish is an ideal feed for dogs with allergies or for dogs that are sensitive to nutrition.
Positive effects
Appropriate and balanced pet food can have a positive effect on an animal's overall health. Codfish provides animals with sufficient proteins that can support the animals' muscles and thus make them more resilient in the long term.
High product quality
High product quality, customer satisfaction and the health of the animals are our top priority. Our codfish is examined for various quality characteristics both at our supplier at the origin, and also at our incoming goods department. We do this to ensure our customers receive a high-quality product and that the animals are supplied with excellent quality feed.
Specification
Size : ≈ 15cm
Colour : gray/silver/yellowish
Packaging : 15kg/bag
Processing
Homogenization
Mixture
Packaging
Can be used for the following species
Get in touch with us
As a wholesaler of animal feed, personal customer service is important to us. If you have any questions regarding our codfish or any other of our diverse products, please do not hesitate to contact us. We are happy to advise you personally and look forward to your interest. Send us an inquiry or give us a call. We will reply within 1 working day.