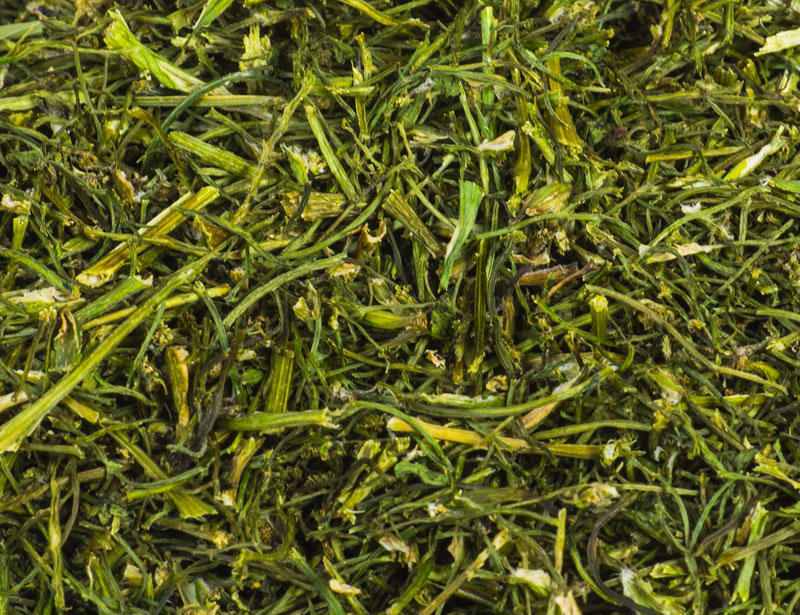 Chervil Stalks
Item number: 70080
100% natural pet food
Gentle drying process
Suitable for horses and rodents
That distinguishes our Chervil Stalks
Chervil stalks
Chervil stalks are a culinary delight for rodents (guinea pigs, chinchillas, degu, hamsters, etc.) and horses. It provides animals with a suitable feed that is not only delicious but also good for the animal's health. Chervil stalks are an important part of our product range.
Chervil stalks as a natural animal feed
Animals should be fed with what nature provides. A healthy animal feed can have a long-term effect on the health of animals. Through a natural healthy diet, the immune system of animals can be strengthened and diseases may be prevented. Our chervil stalks are a natural feed that does not contain any artificial additives.
Positive effects
Chervil stalks can stimulate the appetite and help with digestive problems. They are also rich in minerals like magnesium and iron. They contain vitamins A and C, which can be crucial for the functions of the animal and its overall health.
High product quality
When selecting our products, we place great importance on the quality of the products and on their careful processing. The result is that our customers receive consistent quality, and that the products do not lose their valuable nutrients and can thus have a positive effect on the well-being of the animals.
Ingredients
100% chervil stalks
Specification
Size :
Colour : green
Packaging : 10kg/bag
Processing
Cutting
Grinding
Homogenization
Mixture
Packaging
Pelletize
Can be used for the following species
Get in touch with us
Would you like to learn more about our product? We look forward to receiving your message. We will reply within 1 working day.