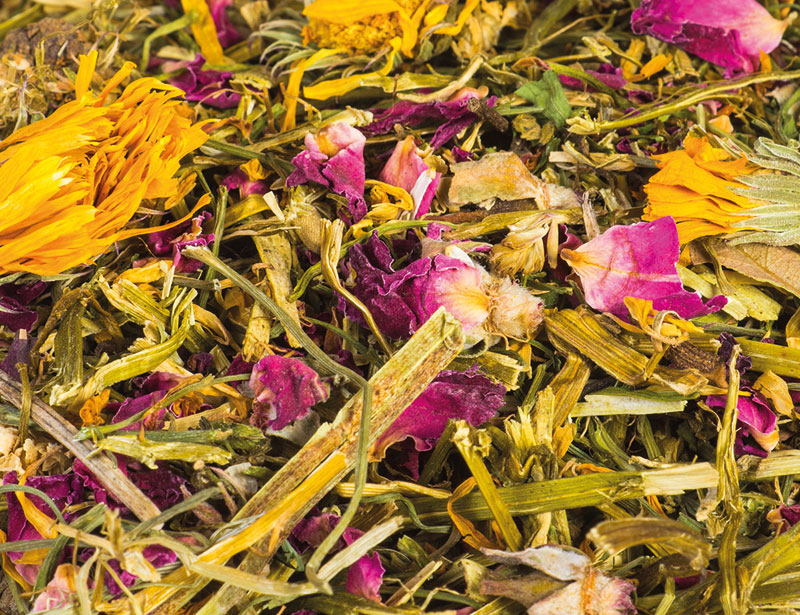 Wild Flower Field
Item number: 990173
100% natural pet food
Use of only natural raw materials
Suitable for rodents
That distinguishes our Wild Flower Field
Wild Flower Field is a supplementary food for rodents. It is contained of handpicked herbs and blossoms. It is an ideal supplement for the daily ration of hay.
Ingredients
Alfalfa, calendula leaves, chamomile, rose flowers, parsley stalks
Specification
Size : mixed
Colour : mixed
Packaging : 10kg/bag
Processing
Grinding
Homogenization
Mixture
Packaging
Pelletize
Can be used for the following species
Get in touch with us
Would you like to learn more about our product? We look forward to receiving your message. We will reply within 1 working day.