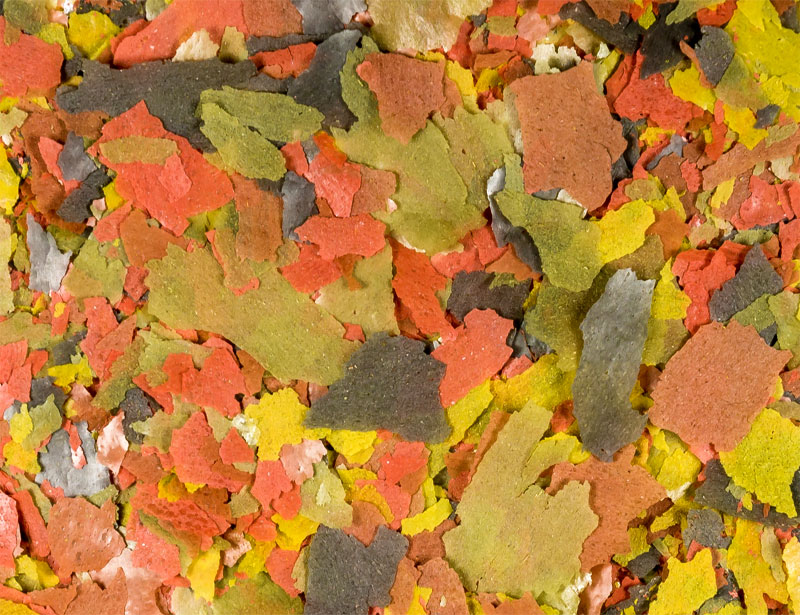 Tropical Fish Flakes Premium
Item number: 60030
100% natural pet food
Unique product quality
Suitable for tropical fish
That distinguishes our Tropical Fish Flakes Premium
Tropical Fish Flakes Premium
Our premium tropical fish flakes serve as the main food for all ornamental fish (goldfish, cichlids, tetras, barbs, danios, colored carp, koi). Due to the dimensionally stable flakes and their swimming and sinking behavior, ideal feeding conditions are offered to all fish in the middle and upper water layers.
Premium tropical fish flakes as an excellent feed
Our premium tropical fish flakes are made from carefully selected raw materials in a special drying process. This makes our flakes an excellent feed for all ornamental fish.
Positive effect
Appropriate feeding can have many positive effects on the health of the fish. Vital vitamins, minerals and trace elements ensure healthy growth and strengthen resistance. Our specially produced flake food is known for its prebiotic effect and does not cloud the water.
High product quality
As a wholesaler for pet food, we attach great importance to quality feed. Selected and high-quality raw materials are used in the production of the ornamental fish flakes. We want to ensure that our customers always receive a high-quality product.
Ingredients
Fish and fish by products, molluscs and crustaceans, vegetables and vegetables by products, cereals, algae, yeasts, oils and fats
Additives: Vitamin A 30.000 IU/kg, Vitamn D3 2.000 IU/kg, Vitamin E 150 mg/kg, Vitamin C 50 mg/kg. Dyed with EC additives
Specification
Size :
Colour : colourful
Packaging : 15kg/bag
Processing
Homogenization
Mixture
Packaging
Can be used for the following species
Get in touch with us
If you have any further questions or concerns, our team is available at any time. Give us a call or send us an inquiry. We would be happy to advise you on the selection of suitable animal feed. We will reply within 1 working day.