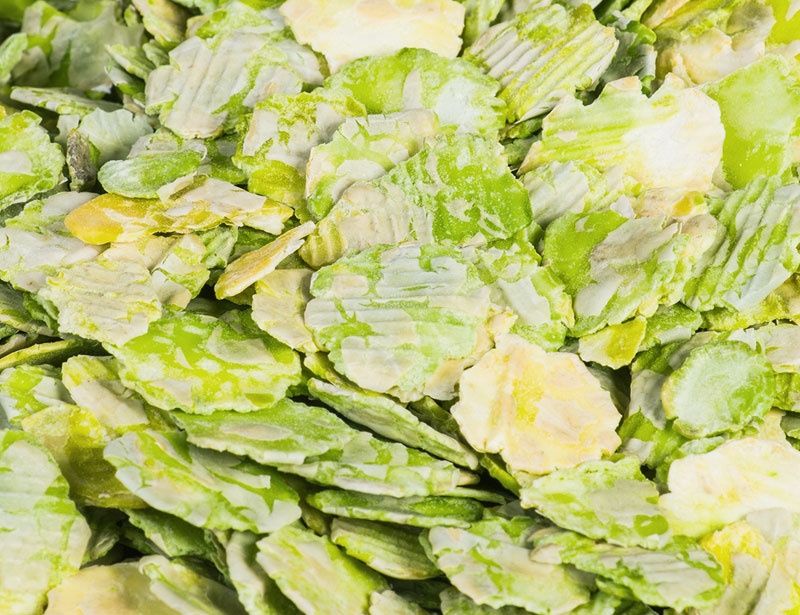 Pea Flakes
Item number: 70051
100% natural pet food
Gentle drying process
Suitable for horses, dogs, birds and rodents
That distinguishes our Pea Flakes
Pea flakes
Pea flakes are used in pet food as a single or supplementary feed in various recipes. They are suitable as animal feed for dogs, rodents, birds and horses. Pea flakes are broken down by a special drying process so that the ingredients can be better utilized by the animals after eating.
Pea flakes as a natural feed
When feeding animals, attention should be paid to a balanced and natural animal feed in order to protect the overall health of the animals. Peas are a healthy source of nutrients. They are also a real "protein bomb'' and contain the amino acid lysine.
Positive effect
In pea flakes, the amino acid lysine is particularly crucial for animals.
The amino acid lysine has numerous functions in the body. For example, it is involved in the resorption of calcium and is therefore crucial for bone health.
High product quality
The foundation of our quality promise is twofold. On one hand the purchase of high-quality natural raw materials, and on the other hand, the careful processing of those natural raw materials. Our products are checked for various quality features both at the supplier's site and when the goods are received by our company.
Specification
Size : ≈ 15mm
Colour : green
Packaging : 20kg/bag
Processing
Grinding
Homogenization
Mixture
Packaging
Pelletize
Can be used for the following species
Bird , Dog , Horse , Rodent
Get in touch with us
Would you like to find out more about our Pea flakes or any other of our products? If so, please do not hesitate to contact us. Send us an inquiry or give us a call. As a wholesaler of animal feed, we would be happy to advise you on the selection of suitable feed. We will reply within 1 working day.