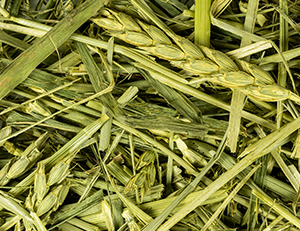 Green spelt
Item number: 70089
100% natural pet food
High quality product
Suitable for horses and rodents
That distinguishes our green spelt
Green spelt
Green spelt is an excellent animal feed for rodents and horses. It is a preform of wheat as it is harvested before maturity when it is still green. Green spelt contains important nutrients that can be essential for animals.
Green spelled as a natural animal feed
Our green spelt is a completely natural feed with no artificial additives. Because when feeding animals, care should be taken that unnatural feed is avoided in order to support the health of the animals and thus strengthen the welfare of the animals.
Positive effect
A balanced and healthy diet can improve the health of animals in the long term. Green spelt is characterized by its high proportion of raw fiber and can have a positive influence on digestion. Green spelt also contains important vitamins and minerals such as calcium, magnesium, phosphorus and iron.
High product quality
As a wholesaler of pet food, animal health and customer satisfaction are very important to us. We pay attention to a consistent and high product quality. In addition, our feed is processed gently to preserve essential nutrients.
Ingredients
100% green spelt
Specification
Size :
Colour : green
Packaging : 25kg/bag
Processing
Cutting
Mixture
Packaging
Can be used for the following species
Get in touch with us
Would you like to learn more about our product? We look forward to receiving your message. We will reply within 1 working day.