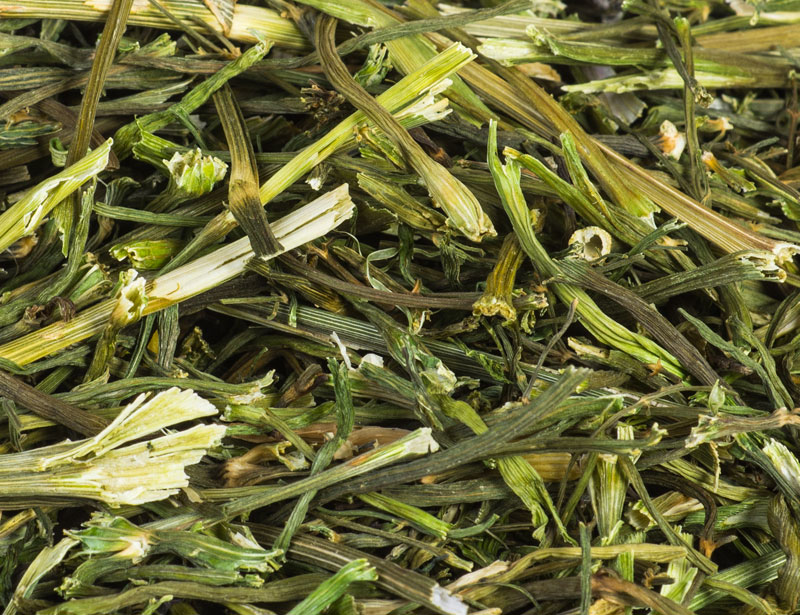 Dill Stalks Coarse
Item number: 70077
100% natural pet food
Guaranteed security of origin
Suitable for horses, reptiles, dogs and rodents
That distinguishes our Dill Stalks Coarse
Dill stalks coarse
Dill stalks are a natural feed for horses, rodents, reptiles and dogs. It is ideal as a supplement to daily feed. It naturally enhances daily feed with its unique taste and the abundant nutrients it contains. We therefore recommend dill stalks to promote healthy pet food.
Dill stalks as a natural animal feed
We have made it our business to provide our customers with the best pet food that nature has to offer. Dill stalks are a part of this feed and can have a positive effect on the health of the animals due to its large number of nutrients. For the well-being of the animals, it is important that they receive appropriate and healthy pet food.
Positive effect
Dill stalks contain plenty of raw fiber. This supports the body with digestion and it is often used to aid digestive problems. Dill stalks contain essential minerals such as potassium, calcium and sodium It also has a high protein content, which helps support animals' muscles.
High product quality
For us, the quality of our feed, the associated customer satisfaction coupled with the health of the animals comes first. We pay close attention to the careful processing of our natural raw materials in order to preserve the important nutrients. These important nutrients can improve the health of animals in the long term.
Ingredients
100% dill stalks
Specification
Size :
Colour : green
Packaging : 10kg/bag
Processing
Cutting
Grinding
Homogenization
Mixture
Packaging
Pelletize
Can be used for the following species
Dog , Horse , Reptile , Rodent
Get in touch with us
As a wholesaler of animal feed, we attach great importance to personal customer service. If you have any questions concerning our Dill stalks or any other of our products please do not hesitate to contact us. We are always at your side if you have any questions and are happy to help. We will reply within 1 working day.