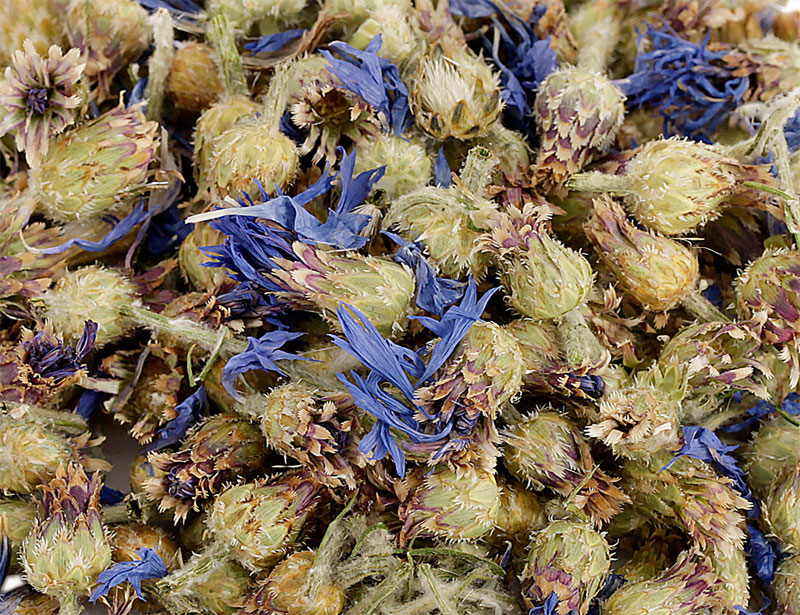 Cornflower Blue 2nd grade
Item number: 70031
100% natural pet food
Gentle drying process
Suitable for horses, reptiles and rodents
That distinguishes our Cornflower Blue 2nd grade
Cornflower blue 2nd grade
Cornflowers provide animals with a species-appropriate feed that is not only tasty but also healthy for the animals. It is an important part of our extensive range of natural animal feed. Cornflower of the second grade only differs from the first grade in a smaller proportion of flowers. It is suitable as an addition to animal feed for horses, rodents and reptiles.
Cornflower blue 2nd grade as a natural animal feed
Our aim is to provide our customers with the best possible pet food. We make sure that the feed does not contain any additives and is therefore 100% natural. This means that a species-appropriate animal feed can be adhered to, which can have a positive effect on the health of the animals.
Positive effects
Healthy pet food can sustainably support the health of the animals by strengthening the immune system and thus preventing diseases. Cornflower is often used to regulate digestion or to stimulate appetite.
High product quality
As a wholesaler of animal feed, we regularly check our natural feed in order to provide you, the customer, with a consistent and high-quality feed. We strictly ensure that our products are carefully processed so they retain the necessary nutrients.
Ingredients
100% cornflower blue
Specification
Size :
Colour : blue/green
Packaging : 15kg/bag
Processing
Grinding
Homogenization
Mixture
Packaging
Pelletize
Can be used for the following species
Get in touch with us
Do you have any further questions about our cornflower or any other of our diverse products? If so, please do not hesitate to contact us. We are always happy to answer your questions and are available to advise you personally. We will reply within 1 working day.